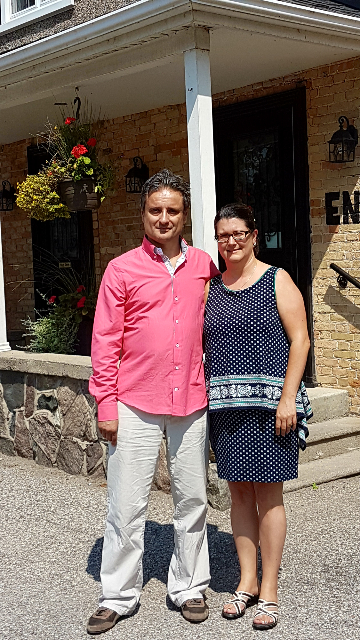 From the owners, Nicoleta and Alin
Coming from part of the world where wine and fine cuisine is of uttermost importance, my wife and I, Nicoleta and Alin Dinu, hope to continue the wonderful establishment that is the Easy Pour Wine Bar.
Having a passion for wine and great food, we understand that a complementary glass of wine is just as important as the dish itself. The classic atmosphere of the restaurant is the perfect place to satisfy our hardworking nature as we will be working towards something that we love.
Having been exposed to many cultures gives us a great taste in music and we are certain there is no better way to enjoy a wonderful dinner than to live music. With these characteristics, the restaurant can only improve from here on out all while maintaining the traditional feel that the food, wine, live entertainment and setting deliver.
Our growing family of staff and hospitality experts are on board to execute the perfect guest experience! Our philosophy is to ensure our guests enjoy their visit and are treated like friends and family.